As registered Exercise Physiologists with the NDIS on the Sunshine Coast, MyEP aims to provide physical well-being services to individuals with severe and permanent disabilities. Our Exercise Physiologists create tailored programs based on individual capabilities and aims to enable clients to participate in the community and achieve their personal goals.
Our services are focused on assisting you with your goals to improve quality of life through mobility, flexibility, endurance, strength, general health and weight control as needed.
NDIS funding categories:
Capacity Building- Improved Daily Living Skills
Capacity Building - Improved Health and Wellbeing
Core - Assistance with Daily Life
(Plan amendments can be made to redirect funds into these categories if not already existing). Individual and group services available.
Disabilities that can benefit from Exercise Physiology services include:
Muscular Dystrophy
Cerebral Palsy
Brain injury
Paraplegia
Stroke
Down Syndrome
Amputation

Parkinson's Disease
Autism
Multiple Sclerosis and neurological conditions
Blindness
Deafness
Intellectual disability
Genetic conditions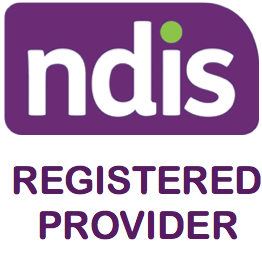 For more information on the NDIS visit the website https://www.ndis.gov.au/